We've spent weeks researching the worlds best hairdressers to create this ultimate trending short haircuts for women gallery. From Pixie crop to short textured bob from color to curls these are the most up to date cutting edge images of women's short hairstyles available today.
Our mission is to bring you real hairstyles for real women that are easy to maintain yourself at home. There's no point in having some marvellous salon creation that will never look the same again! we hope you find plenty of inspiration.
Some of the links below are affiliate links, so we may receive a commission, at no cost to you, if you make a purchase through a link. Check our disclosure for more info.
Womens Hairstyles Terminology:
Undercut:

This is where the hair on top is longer than the sides "disconnected" 

Fringe or bangs: 

Hair which covers the forehead fringes can be super short or long enough to cover your eyes they can also come straight down or sweep to aside

Textured:

Think the opposite to smooth hair its ruffled, tousled, messy wavy either naturally or with use of hair products

t down or sweep to aside.

Tapered or faded: Usally really short hair around the ears and nape getting longer up the sides to the top.
Clipper Design: This is where we have lines and designs clippers into the sides of the hairstyle.
1. Textured Undercut Bleached Out Crop.
Classic short womens haircut revamped for 2021 with undercut sides and long sweeping fringe enhanced with a bleached tip section.
Styling Tip: Create texture and thickness with Sebastian Styling Clay. Rub a dime-sized amount of clay into your palms until warm and transparent then finger through the top section root to tip!
2. Purple Undercut Short Womens Haircuts 2021.
We love this short crop these purple waves take it to the next level "now is the time to be bold!"
3. Two Tone Undercut Haircuts 2021.
Blond up top brunette on the sides show the definition.
4. Long Sweeping Side Parting.
Not all undercut hairstyles are short and textured this one looks great with a little more length on top and swept to aside.
Styling Tip:keep hair in place but not sticky or stiff with a pliable hold Pacinos Matte, Hair Paste with Flexible Hold. 
5. Honey Blond Highlights.
Not all undercuts have to be dramatic this ladies hairstyle is enhanced with soft honey blond tones.
Styling Tip: Create texture and movement with BYRD Texturizing Surf Spray.
6. Rainbow Full Color + Clipper Design.
What's at the end of the Rainbow? this hairstyle is it's got everything, a full spectrum of color + a cool Clipper Design on the undercut a true work of art!
7. 90's Short Haircuts for Women.
Gangster Chic slick back skin undercut wow not for the faint of heart.
8. Long to short dramatic Restyle.
This dramatic restyle took some guts but the end result is a stunning textured undercut.
9. Every Angle Short Haircuts for Women 2021.
Exceptional platinum textured crop undercut with sweeping fringe.
10. Red or Dead Copper Sweeping Fringe.
Winter Reds shining hair color.
11. Razored Short Haircuts For Women 2021.
Classy bleached out razored short haircut for women.
12. Womens Hair color Ideas Purple Fade.
Your imagination is the only limiting factor when it comes to women's hair color ideas in 2021 so much is possible so push the boundaries.
13. Copper Womens Hairstyles.
Longer layered copper hairstyle with sweeping fringe.
14. Textured Short Haircuts for Women 2021.
Funky! Super short "tapered" around the ears and nape with blond spikes up the back blending into a cool sweeping fringe.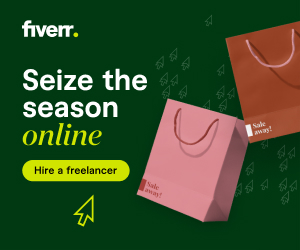 15. Razored Fringe Plus Taper Fade.
We use a razor to create a jagged fringe + tons of texture up top plus a check fade on the sideburn.
Styling Tip: Create separation with BYRD Matte Pomade rub a small amount of pomade through the top section and fringe to break up the style.
16. Natural Messy Short Haircuts for Women.
This is the ultimate wash and go womens hairstyle!
17. Uber Cool Womens Hairstyle.
Short and sweet dark brown short crop.
18. Defined Blond Fringe.
This hairstyle is super sexy with a defined long blond fringe and super short sides.
19. Platinum Pixie Crop.
When cut correctly the Pixie Crop can be Catwalk Cool! When we add platinum to the mix its another level.
Styling Tip: Keep Platinum colors on point and yellow are with MATRIX Total Results So Silver Shampoo.
20. Smooth Blue Pixie Crop.
Ice queen blue tone pixie crop with asymmetrical fringe Uber Cool!
21. Brown Quiff vs Bleached Spikes.
What a choice 2 awesome hairstyles how can there be a winner?
Styling Tip: Create cool funky spikes that last all day with SexyHair Style Frenzy Matte Texturizing Paste.
22. Short Haircuts For Women Color Fade Pixie Crop.
Uber cool short haircuts for women Faded purple tone pixie crop with clipper sides.
23. Side View Platinum Pixie Crop.
Perfectly blended sides and textured top. Platinum color thickens hair and adds drama.
24. Womens Hair Color Ideas Turquoise.
Not one for the faint-hearted! This womens turquoise hair color idea is inspirational and bound to get you noticed.
Styling Tip: Experiment with funky color by using colored temporary hair wax which easily washes out making it great for special occasions.
25. Curly Short Haircuts for Women .
Short curly haircuts for women on-trend in 2021 with a cool blue tone.
26.  Womens Quiff Haircut.
Wow, it doesn't get anymore Glam than a Full Volume Platinum Quiff with faded sides it's the ultimate party girls short haircut!
27.  High Quiff Longer Sides.
A softer version of the quiff with longer brushed back sides.
28.  Fauxhawk Blond Spikes Purple Fade.
The womens fauxhawk withall the extras funky blond spikes clipper design line and purple fade sides.
Styling Tip: Add funky temporary colors that wash out with Mofajang Instant Hair Color Wax!
29.  Bob vs Spikes.
What a transformation this model almost looks like a different person! Choose short hairstyles for easy maintenance in active lifestyles.
30.  Womens Short Haircuts with Fringe.
A long sweeping fringe can add length and frame the face even when 90% of the haircut is short and messy.
31.  Womens Copper Hairstyles.
Nothing shines like Copper Hair color its the way it catches the light it enhances any length hairstyle.
Styling Tip: Keep hair silky smooth with GHD Platinum Straightening Irons.
Also Try:
32.  Asymmetrical  Hairstyles for Women.
Theses asymmetrical women's hairstyles are bang on trend and super cute. See how the fringe goes from one extreme to the other super short to really long below the eye!
33.  Asymmetrical Ombre Hair Color.
Bleach blond with trending dark roots Ombre Hair Color takes this haircut to another level.
Styling Tip: Add volume to thin hair with SexyHair Big Powder Play Volumizing & Texturizing Powder.
34.  Asymmetrical Pixie Crop 2021.
A great haircut for thicker hair types.
35.  Textured Tapered Pixie Crop.
One of my favourite womens haircuts in this gallery tapered short sides uber short razored fringe textured top its got it all!
36.  Fauxhawk
Funky Fauxhawk feminine! See how the tapered edges update make a normal hairstyle.
Styling Tip: Not all undercuts have to be Funk up a textured hairstyle with AMERICAN CREW Fiber, Strong Pliable Hold with Low Shine add a small amount warmed up in palms to dry hair apply root to tip.
37.  Short Layered Haircut.
Grab some volume with a short layered haircut its a style you can run your fingers through.
Feeling brave! Try our updated Super Short Womens Haircuts Gallery 2022 Pixie crop hairstyles. All the latest short hair trends, plus product advice from the worlds leading stylists help you recreate the salon look at home. Read More.